Yacht service and repair- What we do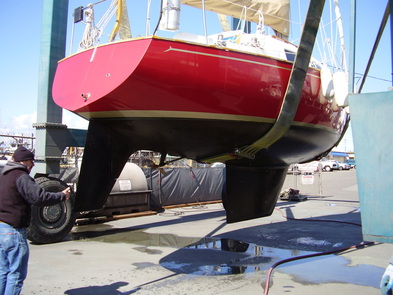 Call us with your list!

From preventative maintenance and routine diesel engine service, emergency troubleshooting and repairs, to haul-out services and new equipment installations-
We can help get you and your boat back out on the water as soon as possible.

Where? We are mobile, providing yacht services in Seattle's marinas and boat yards, but can travel further in the Puget Sound and beyond, if needed.
---
"Preventative Maintenance Saves"
We are also long-time boat owners (both power and sail), and know firsthand how preventative maintenance saves. Our common goal is to keep our boats running as smoothly as possible, and to have fun on the water.

We also offer a FREE marine mechanic service to our customers:
If you a cruising outside of the Seattle area, we offer a free "call-in service" for mechanical troubleshooting and advice by Jacques, who is familiar with your boat. He is usually able to walk you through the steps needed to get you on your way. This has been a very effective personalized service, and has saved many vacations!


Some of the work we do:

Diesel engine & genset services-

Oil and fuel system services
Cooling system services
Troubleshooting & repairs
Engine alignments
Overall systems service and repairs
Re-powering with new engine(s)

Boat haul-out services-

Shaft service, struts, cutless bearings
Zincs, props & thru-hull services

Rudder service


PSS & stuffing box services


Boat system services-


Electrical, batteries, etc.
Plumbing
Steering systems
Deck hardware & rigging
Windlass & anchoring systems
Troubleshooting & maintenance



Monthly/Quarterly boat inspections-

Customized for your boat's needs